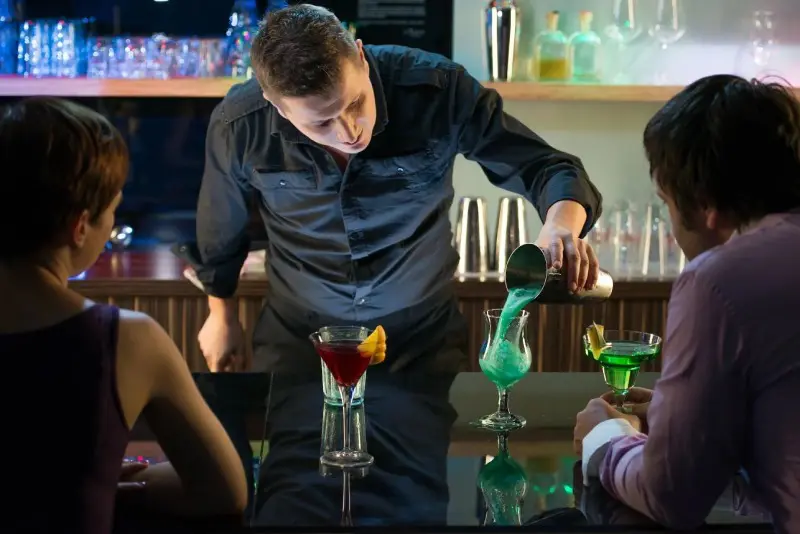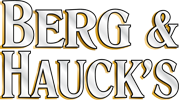 From the picturesque Bavarian alpine region in Germany comes an authentic line of fine food & cocktail flavoring manufactured with traditional methods and skilled craftsmanship. The pristine environment of Germany's southernmost area has a rich history in herbal extracts. Naturally, it is also the home of the high-quality bitters brand Berg & Hauck.
Superior ingredients are sourced from all over the world to achieve the best flavor and enrich the taste of fine food and mixed drinks with unparalleled balance and complexity. Carefully selected herbs and spices are combined, and their flavors are extracted in small batches with an extra slow maceration time.
Berg & Hauck's fine food and cocktail flavorings are made solely from natural ingredients. No artificial flavors ensure the best quality money can buy.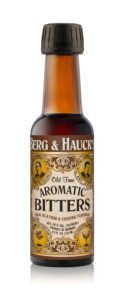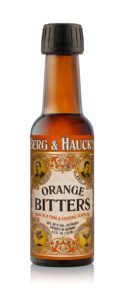 Located on the Adriatic coast in Zadar, Croatia, Maraska is a producer of traditional Spirits and Liqueurs from the area.  Maraska gets its name from the consolidation of Croatian liqueur producers in 1946 and holds the original recipes for the famous liqueurs and spirits it produces to this day, including its Maraschino liqueur produced from the marasca cherry.
The marasca cherry was brought to the Mediterranean in the year 1399.  Today, Maraska is in complete control of its production process, owning a marasca cherry grove with over 100,000 cherry trees from which it selects the best fruits for its own products.
Maraska Maraschino is a key ingredient in classic cocktails such as The Martinez, Aviation, and Hemingway Daiquiri.
In addition to its marasca cherry-based products, Maraska produces a world-famous Slivovitz, which is the #1 Imported Slivovitz in the USA.
Maraska Spirits, Liqueurs, Wines & Cocktail Garnishes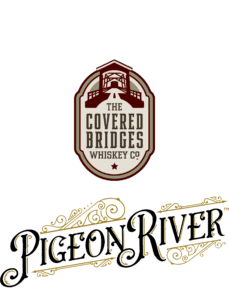 The Pigeon River Covered Bridge (also known as the Harrisburg Covered Bridge, McNutt's, and East Fork) is the oldest standing covered bridge in Tennessee. Located in Sevierville, it was an access point for the town, which was known for craftsmen like Mill Builders in the 1800s.
The bridge was built in 1875 by Elbert Stephenson Early, who owned the nearby Newport Mill, one of many mills in the area. The mills processed corn for local farmers, much of which ended up as the key ingredient for their quietly produced whiskey. This remote area in the Smoky Mountains provided the perfect seclusion from Whiskey Tax Collectors in the 1800s and prohibition enforcers in the early 20th century.
Our Tennessee Whiskey is based primarily on a corn mash bill with a small touch of malted barley – mirroring a mash bill that would have been common in the early days of Tennessee Whiskey. It is distilled two times, then mellowed by maple charcoal filtration following the traditional "Lincoln County Process" before resting in new charred American white oak barrels. Once perfectly matured, beyond the minimum aging required for Straight Whiskey, it is non-chill filtered and bottled at 96 Proof.

In 1788, Kentucky Pioneer Isaac Ruddell founded a grist mill along Stoner Creek and South Fork Licking River creating Bourbon County's first industrial district.  The mill processed grains utilized for the production of whiskey.  One of Kentucky's first covered bridges, "Ruddles Mill" Covered Bridge, was built at this site in 1861.  The bridge functioned to provide easy access to both sides of Stoner Creek until 1964, when it was destroyed by arson.
Ruddell's Mill Kentucky Straight Bourbon is derived from a high corn mash bill rounded out with Rye and Barley and is meant to replicate an early-day Kentucky Whiskey mash bill that would have been common in Isaac Ruddell's time.  This early-day mash bill was less of a "recipe" and came about more based on the grains that were locally available at the time.  Such "Bourbon County Whiskey" predates the legal definition of Bourbon, which was much later established by Congress.
Ruddell's Mill Rye is small batch whiskey derived from a high Rye mash bill and a touch of Barley. This early-day Rye mash bill was typically what would be considered a "High Rye" today. Our Rye is aged to today's legal Straight Rye standards.
Our Whiskies are small batch productions with individually numbered bottles and a batch number on each label and are always non-chill filtered. Enjoy our whiskeys sipped neat, on the rocks, or mixed in fine whiskey classics like the Old Fashioned, Manhattan, Improved Whiskey Cocktail, Whiskey Sour, and more.